Every month, the planets change signs and affect our relationships. Depending on the planetary movements, it may be tough to understand the needs and desires of the Gemini man. But with my tips based on the monthly energy, you can draw the attention of a Gemini man or improve your relationship with one in November 2020.
Attracting a Gemini Man in November 2020
1. Work With His Schedule
Unlike the playful and fun energy of October, November 2020 is all about business for the Gemini man. His focus this month is on his work and daily routines. 
From November 1 until November 21, the Sun will slowly move its way through introspective Scorpio.  As a control-oriented water sign, Scorpio's supreme research and investigation skills can find any solution. This intuitive water sign leaves no stone unturned. 
For the Gemini man, Scorpio Season brings an influx of work meetings, domestic obligations, and hidden health issues.
During this transit, the Sun in Scorpio will illuminate the Gemini man's sixth house of work and daily routines. 
With the Sun in his sixth house, the Gemini man is busier than usual, and he is most attracted to the woman who is willing to work with him and his hectic schedule. 
Rather than someone who complains about what little time he has, the Gemini man wants someone who is going to make the best of it. He wants someone to empower him and give him the stability he needs to stay consistent. 
If looking for ways to show the Gemini man you're interested and willing to work with his ways, ask him if he can send you a copy of his schedule and highlight the best days for a potential date. 
On a day that he's free, whisk him away from the noise and chaos of the everyday world and spend some one-on-one time with just you and him. 
With the sixth house naturally being ruled by earthy Virgo, it may be fun to go boating, kayaking, or being near natural water. It will be soothing for his soul. 
Starting on November 21, the Sun will zip of water-logged Scorpio and move into ambitious Sagittarius. 
During this transit, the Gemini man's focus will be his personal relationships. Wait until then to have the "I want us to be together" talk.
2. Get Him Out of the House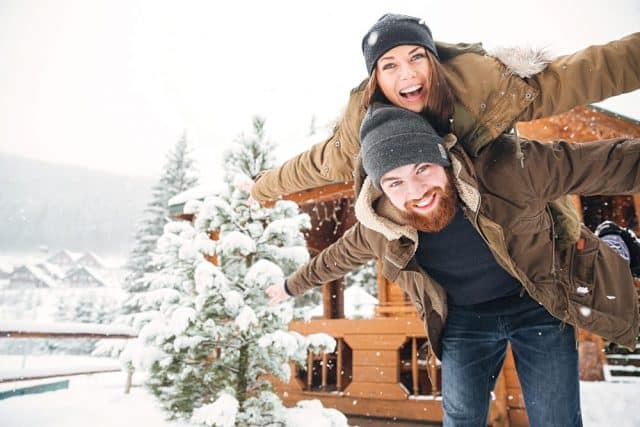 If you find that the Gemini man is feeling a little low or isolated at the beginning of the month, give him a little extra space. 
However, don't let him sulk for too long because Venus, the planet of relationships, in fellow air sign Libra encourages him to get out and about. 
From November 1 until November 21, Venus in socialite Libra will spotlight the Gemini man's fifth house of pleasure and romance.
During this transit, the Gemini man is most attracted to the woman who knows how to live in the moment and have a good time. 
With the fifth house also ruling children, this transit is excellent for bringing out his playful and youthful side. 
If looking for fun activities to do this month, get out of the house. Even if that means having a picnic in your backyard or on the porch, get him away from his normal routine. 
He is overdue for a change of scenery. 
3. Tell Him What You Need
Since October 13, Mercury, the planet of thought and communication (also Gemini's planetary ruler), has been retrograde in the signs of Scorpio and Libra.
During these transits, the Gemini man's fifth and sixth house of pleasure and work have been activated, forcing him to review how he gives love on a consistent basis and also the type of partner he wants to spend his free time with.
With Mercury ending its retrograde in Libra on November 3, the Gemini man may be feeling slightly confused about what he wants and the direction he is going, so be mindful of his energy and learn how to trust your gut. 
During the month of November, the Gemini man is attracted to the woman who is honest and sincere. He wants someone confident and loyal. Someone who understands him and allows him to be who he really is. 
If feeling unsure about your relationship, pay attention to the lessons you learned when Mercury was retrograde. 
How do you communicate your desires? Are you being open and direct about what you want? Or are you aligning with the passive energy of Libra and Scorpio and keeping your true feelings inside? 
Read next: 10 Things That Make a Gemini Man OBSESS Over You
4. Pave a New Path
November is a powerful month for the Gemini man, especially with the November 30 Full Moon in his sign. 
But before he gets to celebrate his personal Full Moon, the Scorpio New Moon on November 16 brightens his work and health sector (sixth house). 
As the symbol of new beginnings, the New Moon in Scorpio encourages the Gemini man to turn over a new leaf in his health and how he gives his time, including his emotional health in a relationship. 
During this transit, the Gemini man is most attracted to a calm, deep-thinking, emotionally stable woman. He doesn't want anyone who will disrupt or cause unrest in his life. 
If you want to attract a Gemini man around the New Moon in Scorpio, you need to show him that you are not only emotionally mature but spiritually responsible. Show him with your actions what you feel a healthy relationship looks like. Show him that you can be that for him. 
With the Full Moon on November 30 illuminating his first house of ego and self, the Gemini man will be feeling lively. Make a point to let down your hair and take him for a night out on the town! 
Celebrate him in every way. 
Overall, November 2020 offers a promising opportunity to find and build love with a Gemini man. 
To attract a Gemini man in November 2020, I would suggest you focus on making time to fit into each other's schedule, cheering him up and helping him celebrate life, talking about your feelings, and starting a new chapter in love. 
If you can do this, you are well on your way to attracting a loving Gemini man. I am sending you so much light on your journey! 
If you're ready to dive deeper and start your journey to unconditional love with your Gemini Man, my guide Gemini Man Secrets is better than any daily, weekly, or monthly horoscope app you'll ever read. 
Instead of just giving you the basic knowledge of the Gemini man, I share real-life stories and examples of women who have been where you are and now have the relationship of their dreams. In this intuitive guide, I'll share with you my top secrets for winning the heart of the Gemini man. If you're ready to stop chasing the Gemini man, purchase Gemini Man Secrets here.
What are you hoping November will bring to your relationship? Let me know in the comments—I'd love to hear from you!
I look forward to hearing from you. 
Your sister and relationship astrologer,
Anna Kovach 
---
---