Every month, the planets change signs and affect our relationships. Depending on the planetary movements, it may be tough to understand the needs and desires of the Gemini man. But with my tips based on the monthly energy, you can draw the attention of a Gemini man or improve your relationship with one in May 2020.
Attracting a Gemini Man in May 2020
1. Don't Obsess Over Him
One of the best ways to assure you attract and win the heart of your Gemini man in May 2020 is to not obsess over him.
With the transit Sun in Taurus highlighting his twelfth house of ending and solitude, the Gemini man may be more reserved, withdrawn, and secretive than usual. The Sun in his twelfth house is very tiring and reflective, and this leads to him needing more time alone to process, unwind, and heal.
During this transit, the Gemini man will be most attracted to the woman who respects his need for physical space and privacy without drama or negativity. So this is the perfect time to focus on your own thing. 
Just don't be neglectful or dismissive of his desire for companionship. The man still has needs.
To balance this, you don't have to say no to romance 100% of the time. If you want to spend time with the hermit Gemini man in May, then go to his cave (home) and spend time with him there. Do whatever it takes to make him feel comfortable without feeling overwhelmed. That's the key. 
Starting on May 20, when the Sun enters his sign, you may notice that he is more sociable or interested in the outside world than he has been in the past three weeks. Once the Sun enters Gemini, you can start to share and do all the activities you were longing to do at the beginning of May. 
Just try to be patient and don't push him. He needs this time to recharge and heal.
If you just have to get him out of the house, make sure it's for something relaxing and rejuvenating like a calming lunch, full-body massage, or much-needed trip to the gym.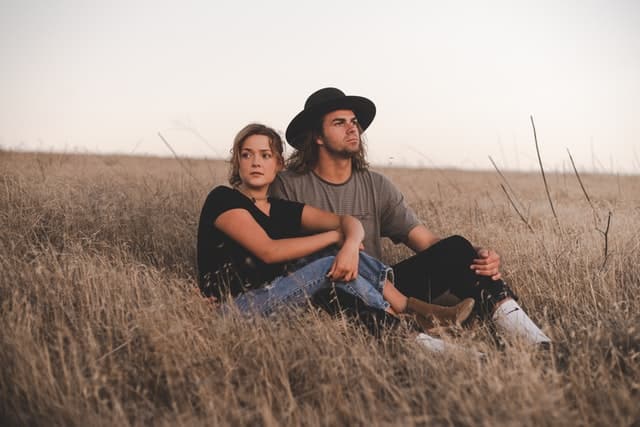 2. Accept That You May Not Be the Only One
In Astrology, Venus says a lot about what the Gemini man will want and need out of a relationship.
Venus shows what he likes, the way he approaches relationships, the way he gives and receives affection, the type of woman he is attracted to, and his emotional relationship to material possessions and money.
However, with transit Venus stationing retrograde in his first house of self in Gemini from May 13 until June 25, let's just say the Gemini man may have several options available when it comes to women and love.
During this period, the Gemini Man is more aware of his magnetic charm and smooth-talking abilities. Venus's first house placement focuses on the effects of retrograde, forcing him to evaluate the type of love and companionship he wants in his life.
On the upside, this retrograde position encourages him to be genuine about how he feels about you; he won't have the heart to sugarcoat his feelings or lie. So if things are real between you, this retrograde season will only make your relationship better.
On the downside, this retrograde position brings up playful feelings and old romantic affairs that may still be lingering from the past. If he still has feelings for an ex or past love, those feelings and individuals are much more likely to surface for him than other men of the Zodiac. 
The likelihood of this happening is increased with Venus stationing retrograde in his sign.
Instead of freaking out and assuming that he won't choose you or you aren't good enough, be accepting of the fact that you may not be the only one vying for his attention, and let that be your motivation. Let that inspire you to show him who you are.
One easy way to do this is through self-confidence. You can express this confidence by choosing to sidestep the drama, avoiding accusations, practicing direct communication, and being genuine about what you value and expect.
Remember that Venus in Gemini is all about communication, and when it stations retrograde, this is just a deeper opportunity to explore and heal.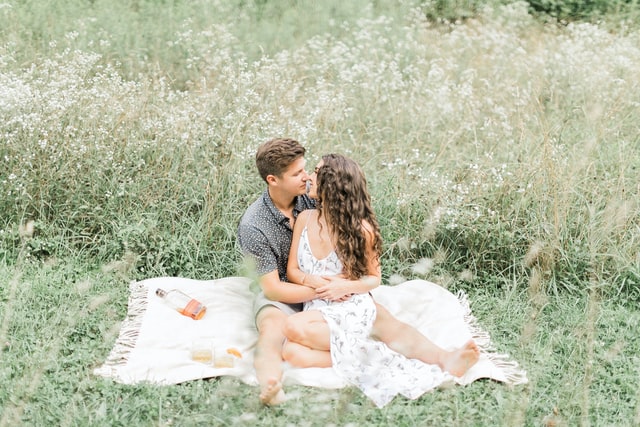 3. Take Baby Steps
Forcing things to go your way won't make the Gemini man fall in love with you any faster, especially not in May 2020. So instead of rushing and trying to make things happen on your timeline, take baby steps and let nature lead the way.
With transit Mercury in fixed Taurus highlighting his twelfth house of endings and undoing until May 11, the Gemini man may be more rebellious, slow-natured, and mentally unavailable. This may cause him to delay in responding to your messages and phone calls. 
In relationships, Mercury in the twelfth house asks that you set boundaries around what you are and are not willing to accept. Without these guidelines, one person could feel like they are giving more than they are receiving, and in this case, depending on your sign, it may be you.
The twelfth house placement also means that for the first few weeks he will be extra-sensitive to your comments and suggestions, so making sure to be clear and direct with your communication will eliminate any potential conflict.
This feeling is amplified when Mercury leaves his twelfth house of Taurus and enters his first house of self in Gemini from May 11 until May 28.
You may notice that he is more outgoing and expressive. During this period, you should take your time to get to know more about him and his interests.
Depending on the compatibility of your Sun signs, it may be a fun time to introduce each other to your hometowns or close friends. You will be able to tell how he feels about you based on how willing he is to open up.
Just don't expect him to be very romantic during this time. He may treat you more like a friend than a lover right now, and that's okay. 
If your love is meant to be, you'll be able to see it once Mercury moves into Cancer on May 28. Cancer's second house placement encourages the Gemini man to get out of his head and into his heart. 
If you haven't already, this is when you should bring up your romantic feelings for him. Until then, focus on your friendship and taking things one day at a time.
In your case, time is your friend, not your enemy.
Read next: 5 Questions To Ask a Gemini Man To Get To Know Him Better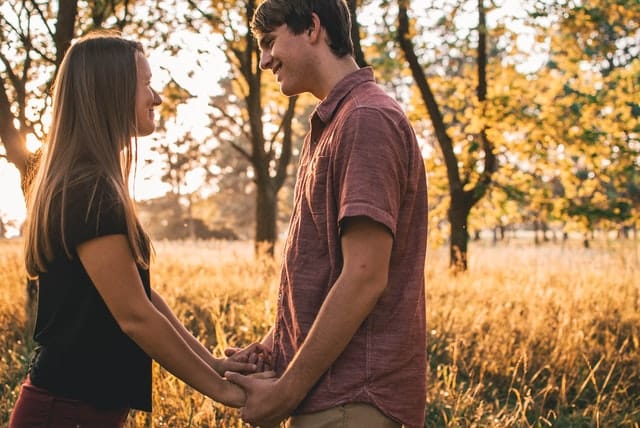 4. Validate His Feelings
May 2020 is a special month for the Gemini man. Depending on the day he was born, May brings the start of his birthday (solar return) season and the start of a new 28-day Moon cycle in his sign. 
On May 22, the Gemini New Moon highlighting his first house of self brings new emotional experiences and feelings to the surface, and this may cause him to be more emotional than usual. 
During this transit, make a point to acknowledge his feelings. As an air sign, the Gemini man wants to feel heard and understood. By simply validating that his feelings are real and worthy of consideration, you are assuring him that he's important and that you care. 
Being a mutable air sign who naturally can read the sincerity and intention of other people, he will be blown away by your ability to be his lover and his friend during such uncertain times. 
If you take my advice and play it cool, accept his past, take things slow, and validate his feelings, I believe there are so many good things to come for you this month and next. So make sure you stay updated with the blog to see How to Attract a Gemini Man in June 2020.
As a relationship astrologer, I've helped women like you from all around the world attract and gain the unconditional love and trust of Gemini men. And after years of listening to their questions and working with them through their problems, I decided to write down all my insights and put them in a downloadable guide for 24/7 assistance and advice. It's like having me as your personal relationship astrologer, but always on demand.
My guide Gemini Man Secrets is better than any daily, weekly, or monthly horoscope app you'll ever read. Instead of just giving you the basic knowledge of the Gemini man, I share real-life stories and examples of women who have been where you are and have overcome their challenges and are now living the love story of their dreams.
If you're ready to dive deeper and start your journey to unconditional love with your Gemini man, you can purchase Gemini Man Secrets here.
And while you're at it, go ahead and find out the compatibility between you and your Gemini man with my free compatibility quiz. It's an easy way to see if you have what it takes to make it in the long term.
Have you noticed these astrological influences on your Gemini man? Let me know in the comment section below!
Your sister and relationship astrologer,
Anna Kovach 
---
---