Every month, the planets change signs and affect our relationships. Depending on the planetary movements, it may be tough to understand the needs and desires of the Gemini man. But with my tips based on the monthly energy, you can draw the attention of a Gemini man or improve your relationship with one in April 2020.
Inspire Him
You may already know that the Gemini man is friendly, kind, and enthusiastic.
Unlike the more serious men of the Zodiac, the Gemini man enjoys laughing and having a good time. But with the transit Sun in Aries highlighting his eleventh house of friendships and life purpose until April 19, the Gemini man could be feeling more inspired and outspoken than usual.
In astrology, the Sun can tell us a lot about what the Gemini Man wants to experience and achieve on an external level.
The Sun shows us how other people see him, how he experiences life, how he expresses his personality, and what his current focus is at the moment.
With the Sun in his eleventh house encouraging him to focus more on using his gifts for a greater cause, this is an excellent time to use your talents and social connections to support his dreams and initiatives.
Instead of focusing on your relationship, visualize yourself as his muse. Ask yourself, What can I do that will inspire him? What can I do that will stimulate his mind and keep him going?
Aries energy is all about starting something new while the eleventh house supports innovation. As a man who wholeheartedly respects and lives for self-expression and self-learning, he is uplifted during this transit.
During this period, the Gemini man will be most attracted to a woman who not only understands and inspires him, but one who is also inspired herself.
Because he's easily turned on by intellectual conversation and behavior, it may be in your best interest to pull out all your favorite tricks in and out of the bedroom.
Gemini men are curious, so entice him, play with him, let him know that you are just as, if not more, interesting as he is.
If he's acting standoffish this month, it's not because he's not into you. The impulsive energy of the Sun in Aries can influence the Gemini man to be more scattered than usual.
But instead of lashing out or ignoring him, do your thing. With the Sun in his eleventh house, he may be more emotionally detached than usual, so giving him breathing room will encourage him to reach out to you.
Remember, the more you inspire him to follow his dreams, the more committed he will be.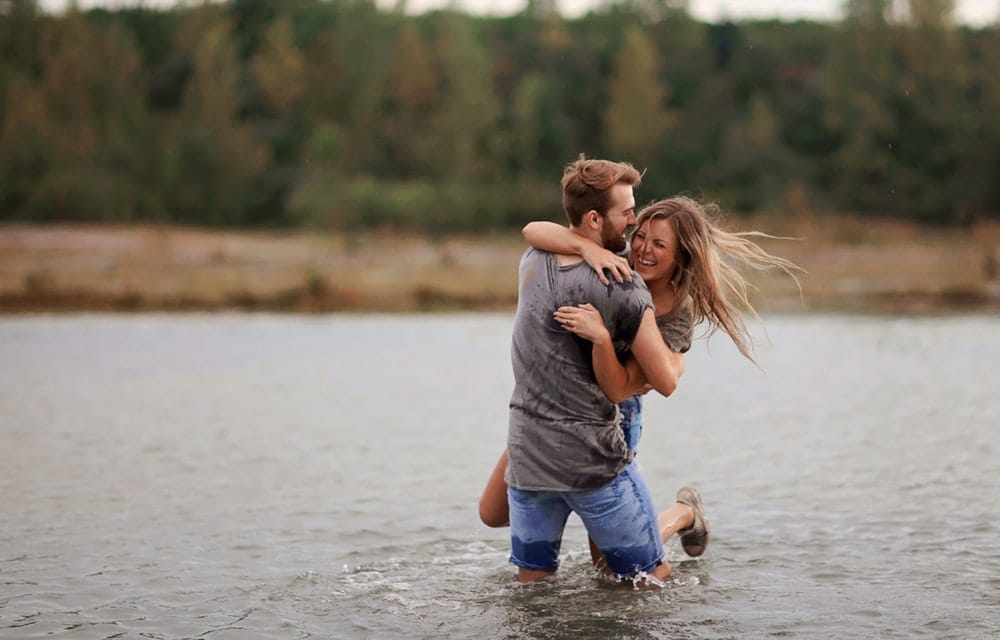 Keep Things Light
In astrology, Venus says a lot about what the Gemini man will want and need out of a relationship.
Venus shows what he likes, the way he approaches relationships, the way he gives and receives affection, the type of woman he is attracted to, and his emotional relationship to material possessions and money.
With transit Venus in an aligned position with his Sun, the influence of Gemini encourages the Gemini man to be more positive and optimistic.
During this period, the Gemini man is more assertive, expressive, and flirtatious than usual.
On the downside, the Gemini man is more focused on his personal goals and interests right now than he is on building a relationship and future with you.
This is because when any planet is in the first house (the same sign as his), it brings vitality and rebirth to the personality (his Sun), and he is more focused on experiencing something new than settling.
But still, this doesn't mean that you can't build a beautiful long-lasting relationship with the him—it just means that you need you to keep things light-hearted and simple, and save the sentimental talk for Venus in Cancer.
Instead, fall in love with getting to know him as a person and focus on simply enjoying each other's company.
The focus of your relationship this month should be making each other laugh and being present in the moment.
If you want to attract a Gemini man in April in 2020, you need to keep things light and simple.
Read next: Do You Make These Mistakes with a Gemini Man?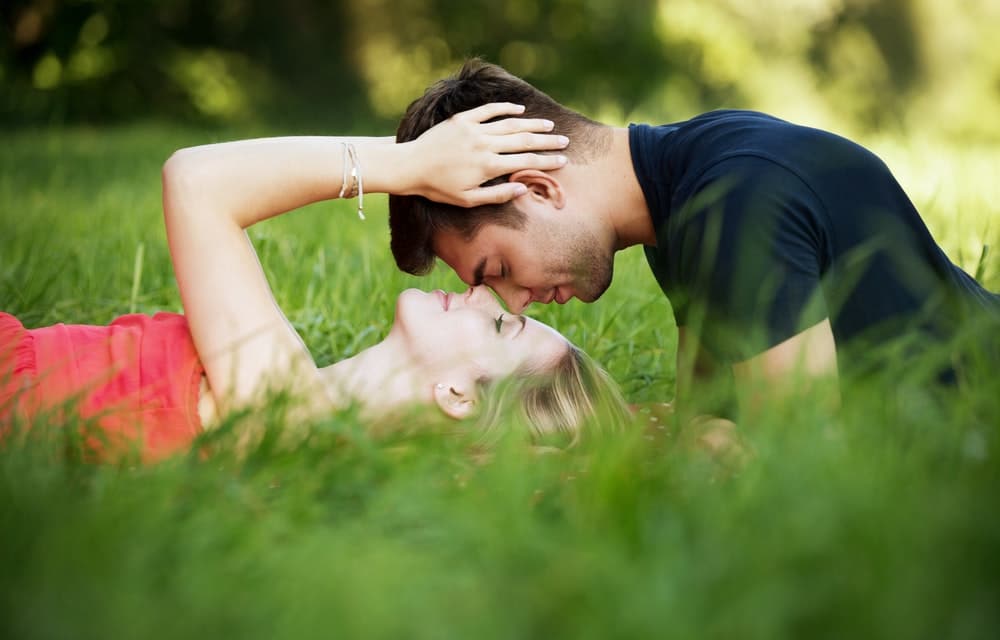 Communicate as a Team
In astrology, Mercury shows us how the Gemini man processes, receives, and sends information on an internal and external level.
Mercury gives us insight into how he expresses his emotions, how he processes thoughts, how he perceives life, and what he wants to communicate to the world at the current moment.
With transit Mercury in fiery Aries highlighting his eleventh house of vision and innovation until April 27, Gemini men may be more rebellious, idealistic, and impulsive in their speech and communications.
In relationships, this energy may cause the Gemini man to be more argumentative and strong-minded than usual.
You may notice that he is more passionate and aggressive when sharing his opinions and beliefs. Depending on the compatibility of your Sun and Moon signs, it may be challenging for you to communicate as a team.
Doing shared activities like trust exercises, listening games, couples' fitness, DIY projects, and word puzzles may be fun and insightful.
You should also think of fun projects that will positively impact the community, especially since Aries represents accountability and independence.
This could be something like donating food to your local charity, painting a mural, or funding a sponsored trip for someone in need.
If you feel like he's more talkative than usual, just remember that Geminis are mutable air signs; their minds are moving a mile a minute.
With Mercury in Aries for the majority of April 2020, prioritize teamwork to keep the attraction healthy and strong.
Read next: What Attracts A Gemini Man: 7 Things To Pull Him Closer
Expose Him to New Cultures and Experiences
For the Gemini man, Mars symbolizes how he expresses his sexuality and physical desires; it shows how he asserts himself in love.
With transit Mars in Aquarius highlighting the area of his chart that rules adventure, higher learning, and foreign affairs in April 2020, the Gemini man will be attracted to unique, diverse, and open-minded women who can expose him to new cultures and experiences.
During this period, take him out of his comfort zone.
Although he may be hesitant to open up when he first meets you, the Gemini man is turned on by women that can surprise him.
Because he's a mutable air sign who naturally observes and analyzes the movements, behaviors, and social habits of others, there are very few people who can surprise the Gemini man, so if you make a point to teach him something he finds useful, you are a rare star in his eyes.
Sexually, the influence of Mars in Aquarius arouses the Gemini man's love for unusual relationships and non-commitment. He will most likely be attracted to the woman who isn't afraid to go with the flow and see how things unfold.
If you want to attract and build a relationship with the Gemini man in April 2020, then you need to get creative and invent new ways to break him out of his comfort zone.
Inspire him to try something new.
I believe there are so many good things to come for you in May. Make sure you stay updated with the blog to see How to Attract a Gemini Man in May 2020.
Just remember that the Gemini man is full of secrets, so for you to build and maintain the relationship of your dreams, you need to understand him on a fundamental level.
As a relationship astrologer, I've helped women like you from all around the world attract and gain the unconditional love and trust of a Gemini Man. And after years of listening to their questions and working with them through their problems, I decided to write down all my insights and put them in a downloadable guide for 24/7 assistance and advice. It's like having me as your personal relationship astrologer, but always on demand.
My guide Gemini Man Secrets is better than any daily, weekly, or monthly horoscope app you'll ever read. Instead of just giving you the basics of the Gemini man, I share real-life stories and examples of women who have been where you are and have overcome their challenges—and are now living the love story of their dreams.
If you're ready to dive deeper and start your journey to unconditional love with your Gemini man, you can purchase Gemini Man Secrets click here.
And if you haven't already, go ahead and find your compatibility with your Gemini man with my free compatibility quiz. It's an easy way to see if you have what it takes to make it in the long-term.
Share your experiences in the comments below—I'd love to hear them!
Your friend and relationship astrologer,
Anna Kovach
---
---