Since the Gemini man is ruled by Mercury, and Virgo season is the season of the Mercury, he's bound to extract some positive experiences and emotions from it! During this month, despite it being calm Virgo season, the Gemini man will experience some communication hiccups and delays. 
September will be quite foggy and mentally exhausting for Gemini men. He will have to work "double shifts" with his mind in order to discern what information is true, and what is trying to confuse him. 
He will need someone who can ground him and clear away the fog, since he'll experience a lot of inner turmoil and confusion. It will be best for him to spend more time with someone who is calm and not easily moved or swayed. 
What a Gemini man needs this month is grounding and stable surroundings for him to think clearly. If he can get that during September, he will be blessed and able to overcome anything that stars will throw his way during Virgo season!
If you want to discover more details about what you can expect from September for your Gemini man, keep reading.
Whoopsie Daisy
At the very beginning of the month, Mercury finds itself in Virgo where he rejoices, but in a tight opposition with retrograde Neptune. This will definitely affect Gemini men, as this opposition colors his entire mood for the month of September with miscommunication and false information. It will cause a lot of fog and confusion in his mind. 
This means that the Gemini man will have some communication problems with his family, and within his home, which will in turn, reflect on his career. A light will be shone in his 4th house, and he might find unexpected support in a father figure. 
The North Node conjuncts Lilith in his 1st house of self, which means that the Gemini man will be torn into two. One side will be pulling him to solve family matters and to focus on his career, while the other side will be pulling him into a karmic relationship filled with passion and excitement. 
Venus will be in his 5th house of pleasures, but it will oppose Chiron in his 11th house of friends, so this might be a very pleasure-seeking moment for Gemini. Some erotic mistakes might be made in the form of flings that will influence the structure of his friendship circle. 
On the other hand, if you are in his circle of friends, well then, lucky you – you will get some romance and pleasure during this transit, but beware for it might not be long-term.
Be His Calm Environment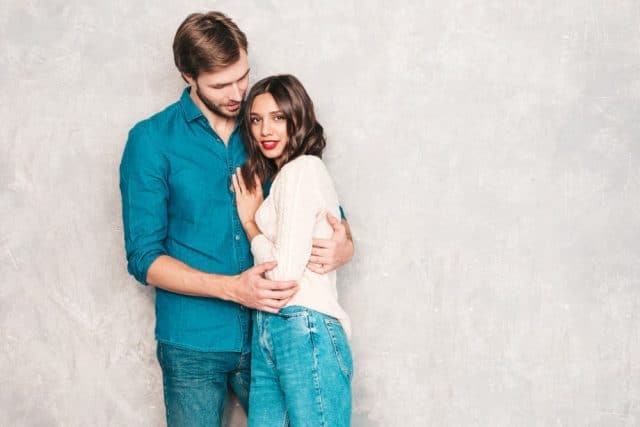 For Gemini men, the first half of September is pretty calm. He is dealing with family drama and some legacy (legal) issues due to false information, documents, and testaments. His 4th and 8th houses are active, and he is faced with hurdles in those fields concerning home life, family, and possible wealth that was left to him by a dying family member. 
Gemini is trying to remain unbothered – as he usually isn't – but this family business is really testing him, his inner positivity, and his limits. So, any kind of distraction and time well spent is welcome for him during this time. 
Focusing on nice things and pleasantries might be a very good distraction and idea for all Gemini men at this moment in time, so see if you can plan an exciting outlet in nature, somewhere far from busy cities and far from his worries. 
Ask him out for a drink or movies, anything that can keep his mind positively busy and distracted is a good thing right now. Especially on the 6th of September, when the New Moon meets the Sun in his 4th house of family matters; make sure to be there for him to take his mind off unpleasant things. 
Rocky Roads Ahead
On the 16th of September, his ruler Mercury in Libra will square off with the retrograde Pluto in Capricorn activating his 5th and 8th houses, respectively. This will cause his mood to plummet as happenings that take place now will affect his future plans, and the legacy he counted on leaving for his children. 
But that's not all, Venus in his 6th house will square off with retrograde Saturn in his 9th house, which can lead to a meeting with someone from overseas who works with him, and some sparks might fly between them. These could be testy waters for your relationship. 
At this moment in time, Gemini men will accept any form of distraction, so this might be a welcome fling that could grow into something deeper over the coming months. Or it just might be a fling if the person coming from overseas goes back from where she came from. 
This period activates his 5th house of pleasures from all angles, so Gemini will crave excitement and pleasure. If you want to "get on their romantic radar" be sure to send a lot of messages and communicate your feelings. Be yourself, do your own thing, pique his interest with some fun facts and mutual interests, tickle his imagination, and get him to come over!
Full Moon Madness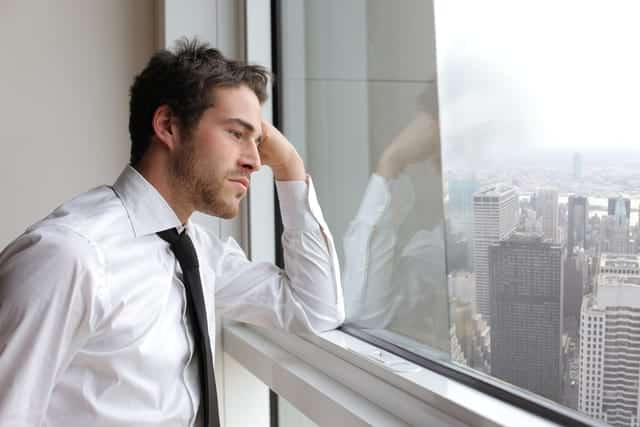 On the 20th of September, Gemini will experience a lot of turbulence in his family life and in his career. This lunation wreaks havoc on him, and it brings a culmination to the earlier family drama he has experienced. 
The matters of his 4th, 5th, 8th, and 10th house reach conclusion. The aspects of family, passing flings, legacy, and career are highlighted, and not in a pleasant way…
Gemini might experience fallout with his father figure at this time, he will be deeply disappointed by some family drama and a family member. He will want to get distracted badly, which might lead to some questionable decisions that will come to haunt him later. 
If you want to help him to lessen his mental load, distract him with your presence. Use your witty ideas for an interesting action plan for a nice time-out you can spend together. But don't get your hopes up, just enjoy the ride and enjoy the moment you two are sharing together. 
Right now, the Gemini man will need to let off some steam, and to live in the present moment. Decide how you want that to play out because these Full Moon energies are potent and they might lead to something more bountiful in the near future.
The Aftermath
What comes after the Full Moon culmination are good vibes and leisure times. Around the 23rd of September, it will be a great time for Gemini to make a relationship official.
His commitment juices are flowing, and the vibe is just right for him to deepen a bond he's formed with someone during the more turbulent times. He will want some stability and peace in the aftermath of all that just happened to him. 
So, if you're in love with a Gemini man, now is the right time to act on it, "grab the bull by the horns" and make an official move. 
The Gemini man will want to stay in touch with someone from abroad. It is a very fruitful moment for him to transpire a love interest he's acquired in the previous weeks, especially if that love interest is a foreigner or someone of a different race that he's developed a fine connection with via the internet.
Read next: How To Tell If There's A Future With Your Gemini Man
Towards The End…
…of the month, Gemini will remain in relatively calm waters. Good fortune and positive vibes in romance will escort him from this month, and set the stage for October. 
Hopefully, this Astrological forecast came useful to you, and now you're able to enjoy some good quality romance times with your Gemini man. 
If lady luck was on your side this month, congratulations! If not, don't fret – the coming month has some excellent opportunities for you. 
Gemini doesn't like a Negative Nancy, so whatever happened, just stay positive and aloof, play your hand with a poker face and relaxed vibe. Be playful and keep him guessing, and that will keep him thinking about you. 
Be dignified in your approach, but remain approachable and keep it light, Gemini likes a light atmosphere and fun conversations. The key to winning your Gemini man over this September is to have fun yourself, and then share the fun anecdotes with him. Keep it light, keep it fresh. 
Are you looking for ways to improve your love life, but you feel like you are at a loss? Then why not take a look at my new VIP consultation offering? This is a wonderful way for you to find about more about yourself and the keys to unlock the most amazing romances yet.
I wish you all the love in the world.
Your friend and Relationship Astrologer,
Anna Kovach
---
---